The mission of the Department of Music at Wake Forest University is to cultivate a music community dedicated to the pursuit of musical excellence through the highest quality teaching, research, and performance within the context of an inclusive, liberal arts environment. We aim to educate and inspire the whole artist and scholar in the spirit of Pro Humanitate, preparing students as advocates for the arts in their communities and on the world stage.
—
Whether you seek to broaden your horizons through participation in music for the first time, or you intend to pursue a career in music as a performer or scholar, we invite you explore our website and learn more about our student-focused faculty, diverse and engaging course offerings, and numerous ensemble and performance opportunities, all housed in the impressive Scales Fine Arts Center. If you have additional questions, please feel free to email us at music@wfu.edu.
We hope to have the opportunity to meet you soon!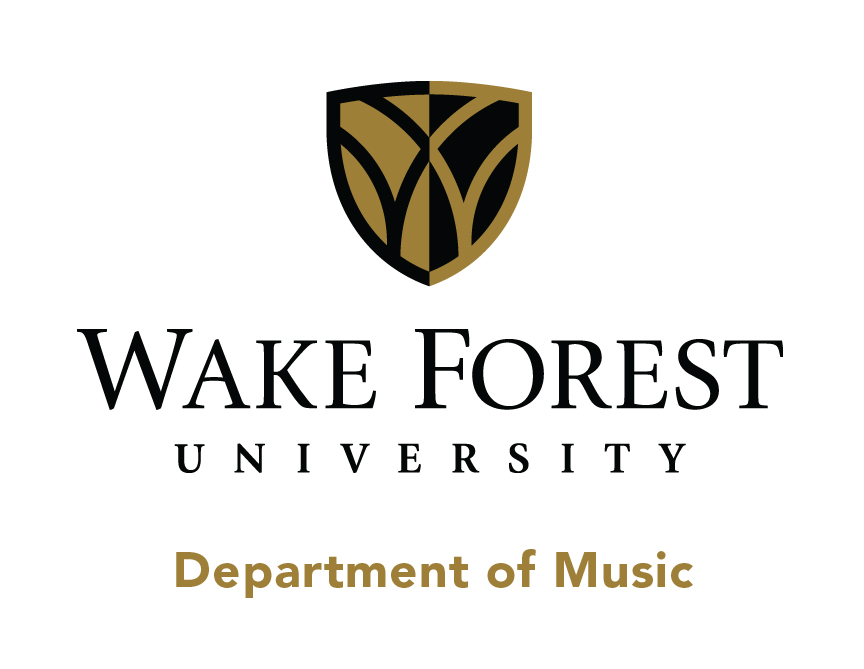 WFU Gamelan Giri Murti: Cendrawasih
WFU Chinese Ensemble: Blue and White Porcelain (青花瓷)
WFU Choirs: O Altitudo Divitiarum (Guerrero)
WFU Athletic Bands: The Spirit of the Old Gold & Black
Connect with WFU Department of Music: