Adjunct faculty
Jazz piano
M309 Scales Fine Arts Center
Born and raised in the mountains of Western North Carolina, Matt began studying piano at the age of five with local teachers in the Asheville area. During his early years, Matt played in numerous churches and Gospel groups and also attended the Stamps-Baxter School of Music where he had the opportunity to study with renowned Gospel pianists Tracy Phillips, Tim Parton and the late Anthony Burger.
Developing a deep love for the jazz idiom, Matt relocated to Greensboro, NC in 2013 to complete his undergraduate studies at Guilford College, graduating in 2016 with a B.A. in Jazz Piano Performance. Matt has performed in and around the Greensboro area as part of the Guilford College Jazz Ensemble and Jazz Combo I at such venues as Greensboro Coliseum as part of the Guilford College Bryan Series. Matt has also traveled and performed in locations such as the notable Arch Street Friends Meeting House in Philadelphia and Brooklyn Friends School in New York City.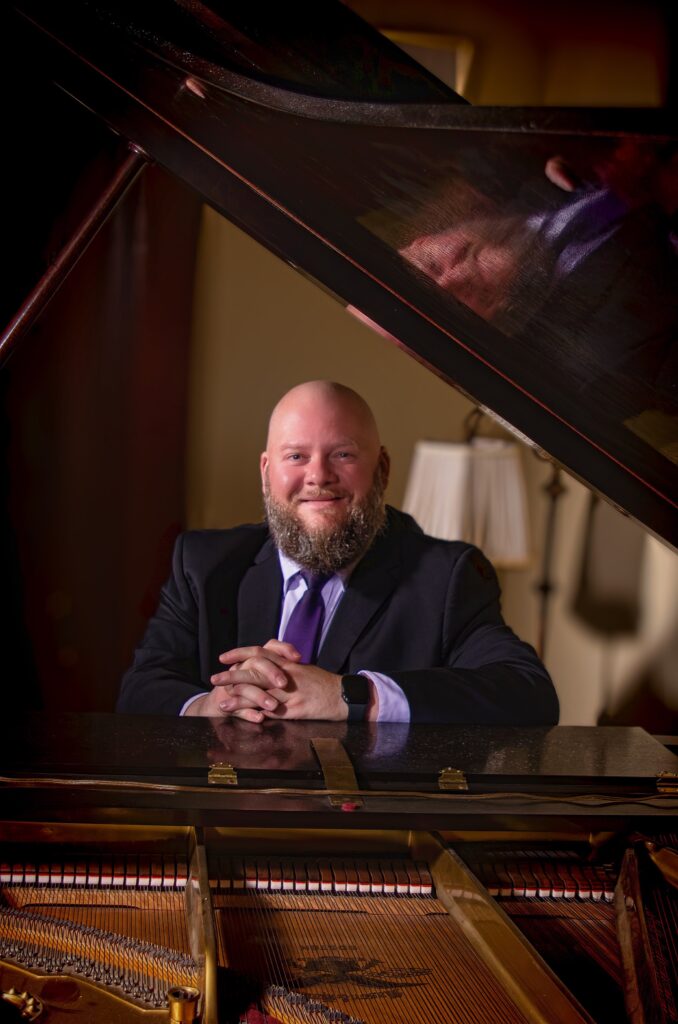 In 2017, Matt was accepted to the prestigious Jazz Studies program at North Carolina Central University to complete his graduate studies. During this time, Matt had the opportunity to study with renowned pianists Edmund Paolantonio and Joey Calderazzo and perform with top jazz artists such as Branford Marsalis. While at NCCU, Matt also had the opportunity to study composition and arranging extensively with Dr. Ira Wiggins, Dr. Brian Horton, and Mr. Baron Tymas.
Matt has performed as part of the esteemed NCCU Jazz Ensemble at the Mid-Atlantic Jazz Festival, the Ray Charles Performing Arts Center at Morehouse College and many other regional performance venues. As well, Matt performed as part of the rhythm section for the NCCU Vocal Jazz Ensemble, including performances at the 2019 Jazz Education Network Conference and as part of Duke University's In the Jazz Tradition showcases. In May of 2019, Matt graduated from NCCU with a Master of Music degree in Jazz Studies Performance.
Matt currently serves on the faculty of Guilford College, North Carolina A&T State University, and the Music Academy of North Carolina, teaching jazz piano and applied laboratory piano courses. Matt is also the assistant director of the Greensboro Big Band, a City of Greensboro ensemble of community musicians who perform big band-style music of the Swing era. Matt also serves on the faculty at the John Coltrane Jazz Workshop in High Point, NC, and in addition to numerous local, regional and national venues, curates and performs weekly with his jazz trio at Double Oaks Bed & Breakfast in Greensboro, NC.